Just witnessed your best live gig?.. send us a review!
HARD ROCK HELL VI - Fistful Of Rock
Pwllheli, North Wales 29 November - 2 December 2012

On the morning of Thursday the 29th November, many people set off for Pwllheli in North Wales. The new location, for the famous end of year festival, in most metal and rock fans calendar.
The new venue being at Haven Holiday Park and the Thursday night being the party to kick off the whole weekend early. As expected for the time of year, it was cold, damn cold.
But once everyone had settled in and the drink flowed. The party atmosphere hit town in a big way, with a colourful wild west fancy dress theme.
With lavish entertainment from many bands in the second stage area. Including famed TNT doing a headlining slot and another new line up Tigertailz as one of the many supports.
Everybody had the same idea after mostly trekking so far and also the chaos of booking in, get drunk!
Friends old and new met up, with the bars full, laced with a friendly, fun vibe. The bands roared, loving this opportunity to open the festival pre party and everyone was thoroughly entertained.
Rounding the night off with a DJ set from veteran rock industry maestro Krusher. This is definitely the better option than travelling up on the Friday. Rather than going through all the protocol to rush around and then see the bands on both stages.

Friday morning/lunchtime looms and the smell of fry ups around the caravan site. Greeted with sunshine and yes still cold, the afternoon of great music begins.
The setting is brilliant with two stage buildings directly opposite each other and an outdoor bar in the middle. With an array of Spar, Starbucks, Burger King etc, adjacent. With new arrivals coming in their droves, eager after check in, to rock!
It's worth noting this point how all the staff, have tried their best to resolve every dispute, they can. Working long hours and dealing with teething problems, that naturally arise in any virgin project.
The loyal followers of this festival, are back full of life and loving the day. Surrounded by new comers eager to have fun and excited about this live feast. There is so much to talk about band wise and this is just a festival overview. Anything or anyone not mentioned, is not intentional neither bias. So here is one man's greatest hits and memories.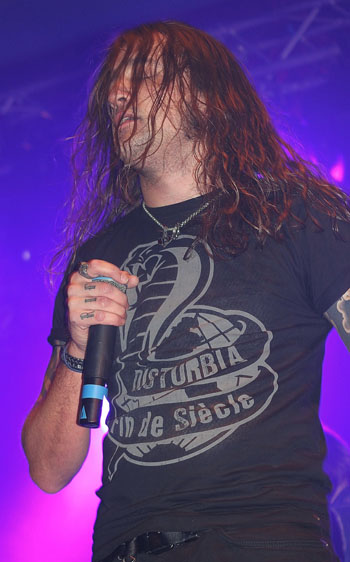 Friday 30 November 2012

The much talked about Massive Wagons, pulled off an impressive showcase of their body of their work. Also a live show that I dare any metal lover not to embrace.
The equally charmed The Idol Dead, in hot pursuit of satisfying this crowds lust for a good show. This served up as great openers to the established and rising Mother Load - their sheer energy and powerful meta, set up the night ahead.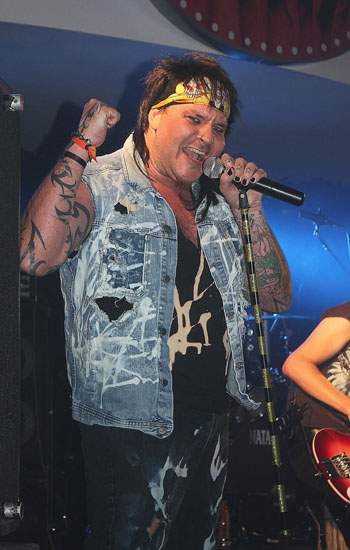 Havana Rocks, really stood out following such a great act with an equal gusto, to steal the show. With an impressive set of vocals and tight musical accompaniment, that rocked. The guitarist didn't just come into the crowd, he joined them playing away and wanting everyone to join in. It is true to say many bands, kicked ass and wanted the best for the audience. Molly Hatchet were amazing and there was a definite, hub of excitement leaving that show. Which didn't do Sebastian Bach any favours, by finally starting almost an hour late.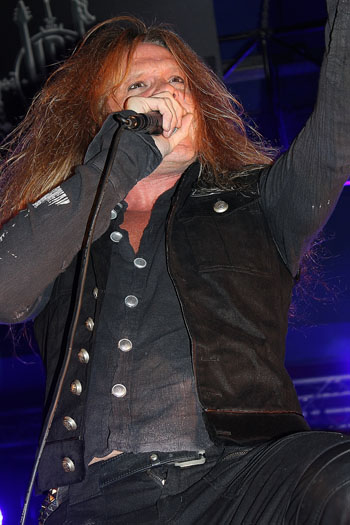 But this guy's been around since the day when metal was cool and there were plenty of ladies willing forgive him. Once he rocked up to the stage with Slave To The Grind, even the pissed off guys, launched into the chorus.
Putting on a worthy performance for a main stage headliner. The party rolled on way after that, on both stages and everybody seemed to be partying hard again. What's the point in being into rock or metal, if you can't have a good time eh!
Saturday 1 December 2012

I think everybody got their rhythm by Saturday although people are still rolling in. There is a definite feeling of community amongst the people. Also with all the staff on first name terms with many. Although operating on virtually no sleep, still smiling and joining in the festival atmosphere.
This is the day that promises, some real nostalgic greats that ruled the early 90's.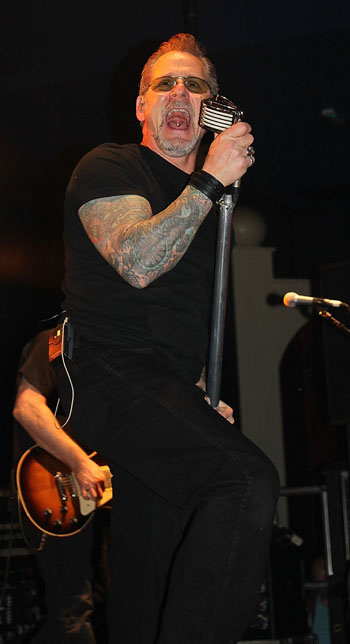 Starting with Little Caesar, who made a comeback in 2009 after very long break since singer Ron Young, was in such movies as Terminator 2. This slightly newer and Little Caesar, played a great opening show, hits and new stuff alike. Really integrating with the crowd and performing a solid set of bluesy hard edge rock. Picking up some new fans amongst the youth along the way.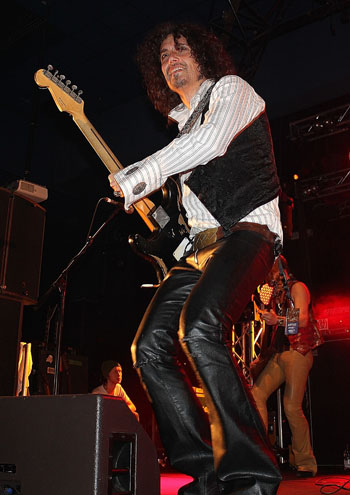 Followed by the Electric Boys, who again enthusiastic to put on a great show, for the love. Although greeted with some technical difficulty, they breezed through it like pros and put on an excellent performance. Bonafide after that just keep rising and rising, I am hearing their name everywhere.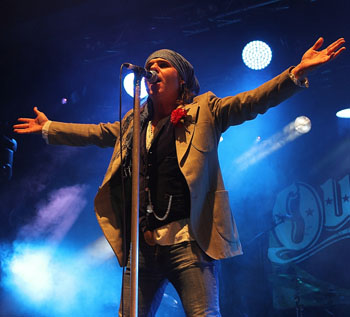 Again the evening is about to start and Krusher takes to the stage. Enigmatically revving up the crowd and in his own unique style announces The Quireboys. The ever going and never stopped singer Spike, has a look on his face of excitement and joy, to be there.
Performing their hits, Spike regales the crowd with charming intros and the energy or Rock N Roll. Jett Black are up next taking no prisoners and determined to keep up the entertainment factor high. Fitting in well with their place on the billing, I recommend, anyone hasn't checkout their shows.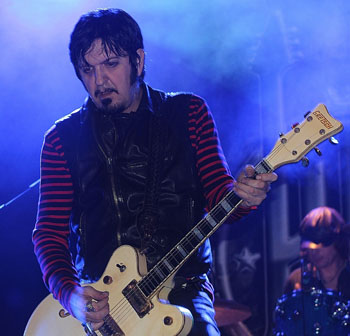 Leaving it perfect for the Dogs D'Amour who put on an impressive set of hits.
Looking better than ever, with magic of their former glory that established them 25 years ago. Primal Scream retained the energy and love for the festival.
As the lights go down and rise to Testament. Chuck is a legend and the crowd roar to his presence and beaming smile. A virtual non stop career which has gathered many fans and also respect. This is reflected in their set and I defy even someone who doesn't like thrash, not to enjoy one of their gigs.
It goes to show, unique style and talent in any genre, can give you true longevity. Where could it go from here and how can the night get any better.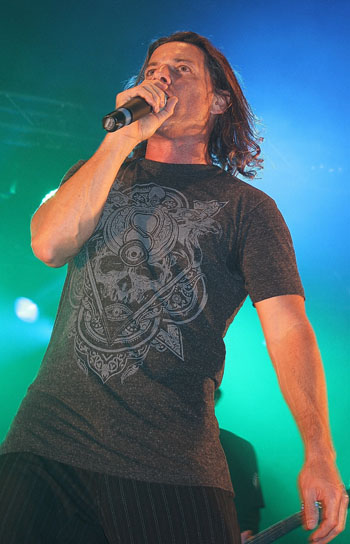 Ladies and gentleman, Ugly Kid Joe! Whitfield Crane has seemed to jump in a time machine. Looking exactly the same and with the same youthful energy of 20 years ago. Back for the attack and sounding brilliant, these guys were out to rock. Also giving their own brand of cool to the proceedings and put on a blinding show.
Sunday 2 December 2012

Sunday I must admit I had to admit defeat and have a much deserved rest. With the second stage closed and only the main stage open. I got some much deserved sleep and relaxation in the luxury caravan, until the evening.
The accommodation is really spacious and very nice, with great facilities. So in the evening after catching up with people, I caught the tail end of Dr Feelgood - my colleagues and friends thoroughly loved this land marked band.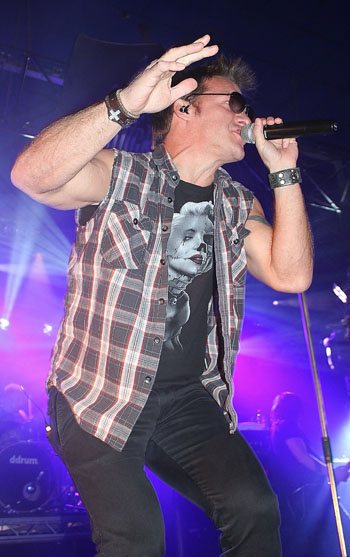 The main stage is fully packed and everyone has still got that Friday feeling on a Sunday! Fozzy put on one of the most impressive shows I have seen all weekend. The crowd seem to love vocalist Chris Jericho as they play over a decades worth of albums.
Setting it up perfectly for the much loved Soil. Ryan McCombs' return had many people excited and the minute he entered the stage, he didn't disappoint. Playing the band's hits and entering the pit singing to the crowd. This was a real energy show from a unique band, that are well heavy.

Closing this amazing hard rock festival, were the mighty party band Buckcherry. The crowd erupted as the band opened with Ridin', Josh Todd hits the stage and proceeds to own it.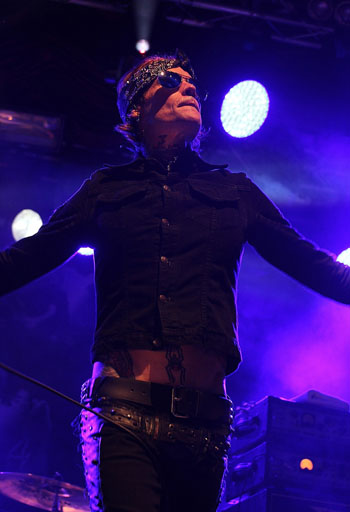 The seasoned pros, really know how to put on a show and what a show. Also showcasing their new single Gluttony, which will be released next year.
Playing two encores, the first, of course Crazy Bitch and the second Porno Star. What a great choice to headline such a prestigious festival, Ace who!

So in conclusion, the people who organise this festival, work hard at an amazingly efficient rate to make sure everything runs as smooth as possible, for everyone.
This is a well oiled machine and sleep doesn't seem to be an option. The organisers must be congratulated for putting on such a great and memorable event, in this new venue. I strongly recommend anyone with a love for hard rock to attend this year end summit and to cancel Christmas because it is likely to be overshadowed!

Review and photos by Jeff Oram
---