Just witnessed your best live gig?.. send us a review!
Pontins, Prestatyn, North Wales 3-5 December 2009
Photos by Noel Buckley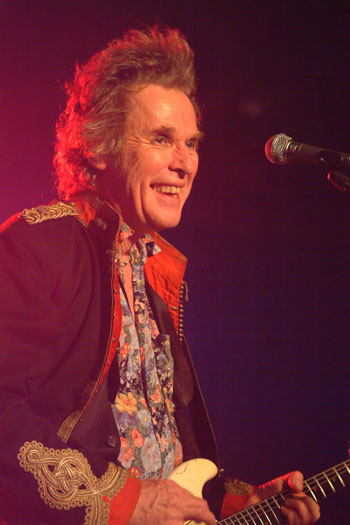 Hi-de-hi campers, it's that time of year when hoardes of heavy metal fans travel to the North of Wales to a Pontins holiday camp based here in (Not so sunny this time of year) Prestatyn. A small town on the Atlantic coast with winds that will freeze your cockles.
Luckily tents are not required for this festival, but sleeping bags do help keep you warm in these 50's style chalets.
Back in the seventies Reg Varney along with Blakey and Olive recorded the film Holiday On The Buses. A film full of high jinx and capers. The camp hasn't changed much since then and there would be much more laughter to be had on this fun filled weekend.
With a four and a half hour journey from London I arrived late Thursday afternoon, after checking in and getting the keys to the chalet, it was time for a little drinky before disembarking to watch the first of the nights action. Only a limited amount of tickets were sold for the first night on what was billed 'The Vikings Ball'.
With many people dressed in Viking gear complete with horny plastic helmets the party atmosphere had been set. First band i caught on the night was Brum power metallers Marshall Law, a band who have improved tremendously since those early Marquee days. Just what I needed after a long journey to wake me up. Some proper metal.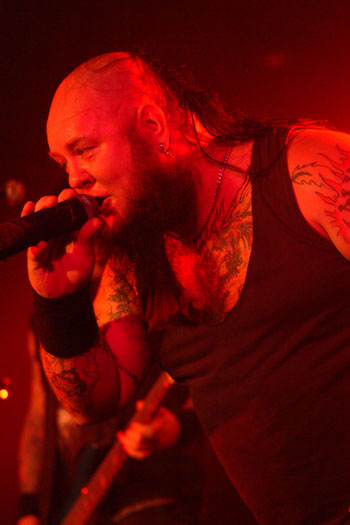 Beholder made their first proper gig here last year in the smaller venue of the Queen Vic pub. They brought the house down then and gave another stonking performance promoting the just released debut 'The Awakening'. Singer Simon Hall is a larger than life character and you would never take him down.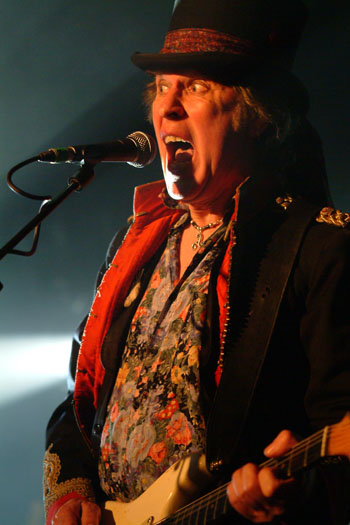 GMT the band featuring former Gillan members Bernie Torme and John McCoy did a fine hour set.
Torme is not the worlds best singer, but this only adds to the punky edge the band have. He does have his own unique guitar sound that was turned up in the mix after a few songs. Covers of 'New Orleans' and 'Smoke On The Water' made everyone happy.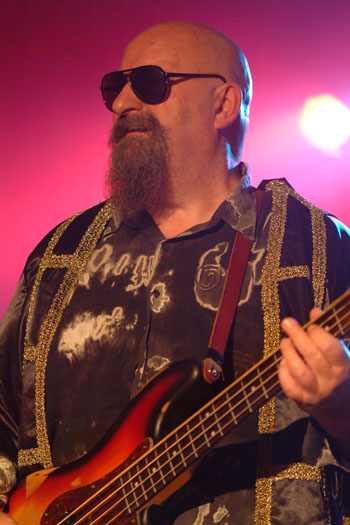 I was hoping for a bit of a Gillan reunion as drummer Mick Underwood had played earlier in the evening with his band Raw Glory and there were whispers but to no avail. Most probably didn't wanted to be upstaged by GMT's Robin Guy, who is rapidly becoming one of the best drummers on the scene.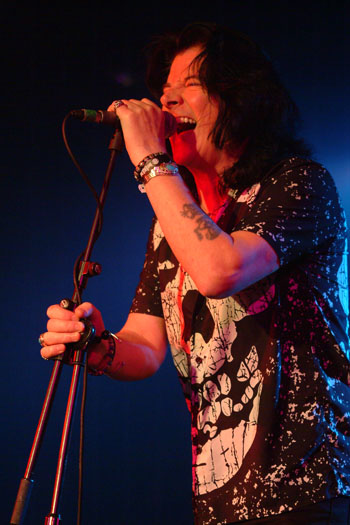 After midnight it was left to first of many NWOBHM bands this weekend Weapon, who have recently reformed. Having said that they originally only released two singles and are mostly remembered for supporting Motorhead back in 1981 on the tour that was immortalised on the LP 'No Sleep 'Til Hammersmith'. Although the band didn't set the stage alight, enjoyable nonetheless and a bunch of likeable fellows too.
After being on the razz the two previous nights, I ignored the disco and retired to the chalet to recharge my batteries as I knew I had two days of over fourteen hours of music each day over the next two days. It's gonna be a long ride.

Review by Mark Taylor
Photos by Noel Buckley
---
---