THE CONCRETES In Colour EMI (2006)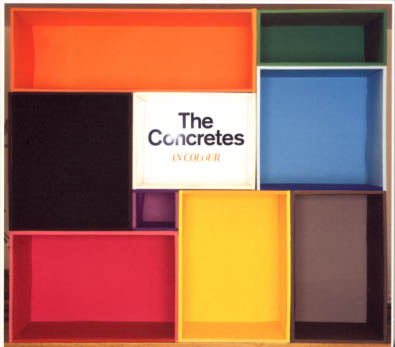 At first blush the omens for The Concretes looks good - Mike Mogis (Rilo Kiley - More Adventurous was one of the albums of 2005) in the production chair and touring with those other unlikely, but excellent popstars The Magic Numbers.
Now I'm a sap for a decent female vocal (Bjork excepted) and there are some great Scandinavian singers - Lisa Miskovsky and the Cardigan's Nina Persson to name but two. But this is an album that takes a few listens.
On The Radio opens with a jaunty piano, Cardigan-esque vocals and descends into almost Corrs pop/rock. 'Enchanting' is probably an apt description. Chosen One is a fellow bedmate and Song For The Songs is another up-tempo number.
Sunbeams is a gentle ballad with Bjork inflections in the vocals and what could be described as a brass section resembling a North Yorkshire Colliery Band. Nothing wrong with that, mind and after several listens it takes on a certain innocent charm. Brass is also prominently featured on Oh La La.
Change In The Weather brings a country element to the party - it's a mid paced number with some tasteful flute, while Your Calling is a duet with that Magic Numbers cuddly front person Romeo Stodart. It would be equally at home on the Magic Numbers debut album.
Elsewhere, Fiction delivers more mid tempo pop, Tomorrow is pure melancholy, As Four is an 'unusual' acoustic number and Grey Days is more quirky folk. A Way Of Life is a highlight with gentle keyboards and some almost Peter Green guitar work.
All in all, In Colour is a not altogether unpleasant experience and is well worth searching out if you like something out of the ordinary.
***½
Review by Pete Whalley
On The Radio
© 2006 EMI. All rights reserved.