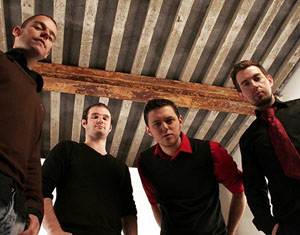 Rieser's new album, titled "The Well Dressed Thief" is currently available as digital download from all major download websites and the CD can be purchased at gigs and from www.rieser.co.uk
The 12 track album compiles all the finest songs the band have penned over the last couple of years and has been described as "One of the Best Scots Rock Debuts of the Year" by Jim Gellatly of XFM Scotland.
2007 has already been a busy year for the band, having recorded a video for the track 'Confusion Parade' as well as a session for XFM Scotland which was aired on 7 August.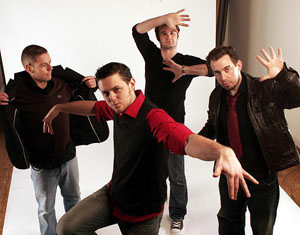 In October Rieser were selected as one of final 6 band in Radio Forth's One to Watch Award and chosen to play at the 10th Birthday "XFM Live Sessions" gig supporting The Young Knives.

Rieser continue to receive regular airplay on local and national radio as well as internet radio and download charts.

The band have supported top acts such as The View, Young Knives, Aberfeldy and The Grim Northern Social.
Rieser are Chris Blair - Lead Vocals, Guitar, Greg Jones - Lead Guitar, Vocals, Mike Edie - Bass, Vocals, Graeme Chyla - Drums


---
Interview with Chris Blair, Rieser, 28 November 2007 (26:28)


© 2007 David Randall/GRTR! All rights reserved.

An edited version of this interview was broadcast on ukcityradio.co.uk, 23 December 2007

If you can't see the embedded player, you'll need Real Player. Follow the audio help link at the top of the page.
---